Ergonomic study desks and chairs are playing an important role in children's growth.
Nowadays, children spend a lot of time on sedentary behaviors, like reading, writing, watching TV, and playing video games. According to studies, now children are spending as much as 80% to 90% of their time a day inactive. Especially for the students who spend an average of 7 to 8 hours a day in school - most of them sit in incorrect postures at a one standard size desk that doesn't fit them, leading to heavy stress to their back, spinal, neck, wrists and legs, and will affect their body shape and growth in the long term. What's more, sitting in an incorrect posture also can cause mental problems, such as attention-deficit disorder, sleepiness, decreased memory, and even depressive disorder. Therefore, children should enjoy furniture specially designed for their needs that provide support to encourage focus, creativity, health.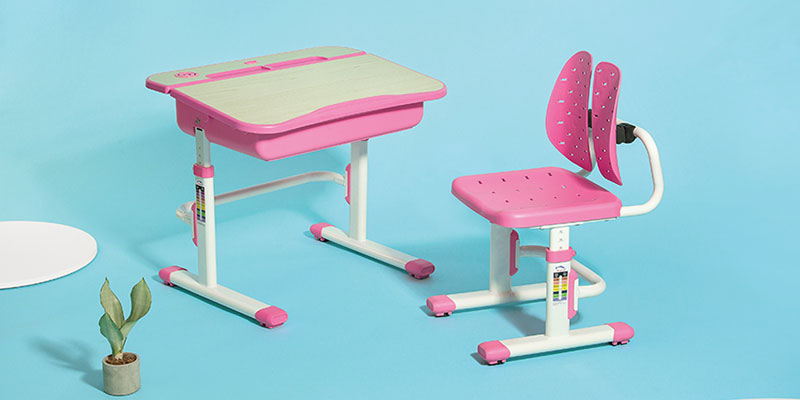 The ergonomically designed workstation provides comfort and free movement and can be adjusted to fit different users' heights, which can provide better support for the spinal and muscular system, and promote correct sitting posture. In addition, ergonomic sit to stand desks make movement easy, that means by using a height adjustable sit-stand desk, the frequency of transition from sitting to standing increased. It helps reduce stress, enhance blood circulation, and increase the ability to concentrate and brain activity. What's more, some of the desktops can be tilted in different angles to meet different user needs like reading, writing and drawing.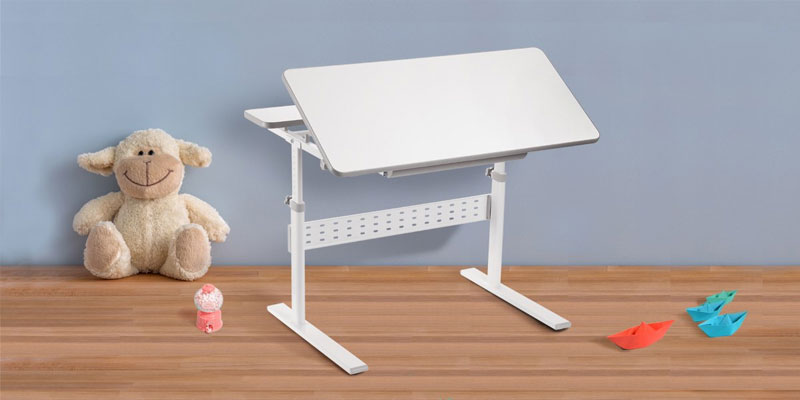 As we all know, proper height of the desk and chair is crucial to the correct sitting posture and ergonomic study environment. But our children grow very fast so that the fixed-height desk cannot keep up with their growth. While with height-adjustable desks and chairs, problems can be easily solved. The height-adjustable study desk and chair provide more flexibility, so it can be regularly adjusted to suit our children's heights. In addition, using adjustable study desks and chairs in the classroom provides an optimal solution to fit multiple age groups throughout a school day.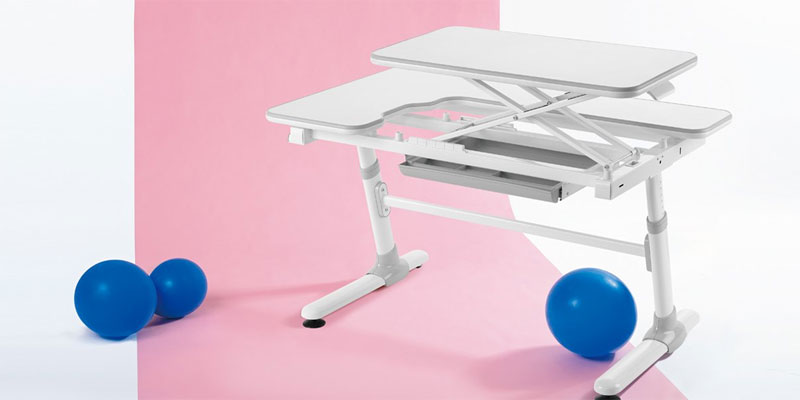 For all the reasons above, Ergovida as the professional children study furniture supplier and manufacturer, offering ergonomic products ranging in age from kids to teens, are designed to bring more activity into their daily lives. Our mission is to help our customers improve the health and well-being of children by offering the best ergonomic solutions at the most affordable prices. Indeed, children are the future. And at Ergovida, we are dedicated to ensuring the next generation have the brightest and most active lives possible.
Choose Ergovida, choose health!