Earth Day taking place on April 22nd every year, is the world's most significant environmental movement. It was first set up in 1970, and people didn't care much about the environment during that time. Air pollution was commonly accepted as a symbol of prosperity. But Rachel Carson's Silent Spring in 1962 raised public awareness and concern for the environment. And the idea of Earth Day came from Gaylord Nelson, a U.S Senator from Wisconsin, to force environmental protection onto the national political agenda. On April 22, 1970, millions of Americans took to the street to fight for a healthy and sustainable environment. Today, Earth Day has become a popular worldwide event and celebrated by more than a billion people every year.

"Protect Our Species" is the theme of Earth Day 2019. Biodiversity is nature's gift to us, but due to the irreversible destruction of human beings, the earth is facing a great rate of species extinction. If we don't act and change the awareness now, extinction may be the most enduring legacy of humanity. There are so many books about the environment that worth talking about with children and celebrating Earth Day by sharing some of these great books with our kids.
1. The Earth Book

The author Todd Parr offered first-person and practical advice about how to take care of the earth by illustrations that looks like is drew by children themselves. Best of all, it uses recycled materials and nontoxic soy inks. And it includes an inner gatefold with a poster with tips and reminders on what to do every day, which makes "go green" easier.
2. I Am Earth: An Earth Day Book for Kids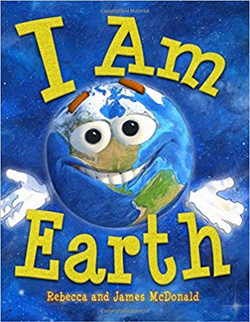 It uses cute and vivid pictures to introduce kids the basic knowledge of earth science and tell them the importance of protecting the earth. I Am Earth is a great way to enlighten children especially preschoolers, environmental awareness and what can do to help nature in balance, such as recycle, reuse and reduce.

3. Earth! My First 4.54 Billion Years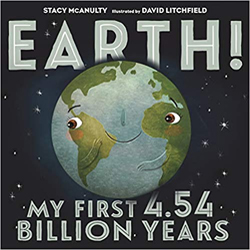 Told from Earth's point of view, the Earth! My First 4.54 Billion Years is for older children, which includes informative pictures filled with kid-friendly facts and plenty of humor to teach them about the Earth, from more than four billion years ago to the present. It is a perfect gift to celebrate Earth Day and learn about our world.
4. If Polar Bears Disappeared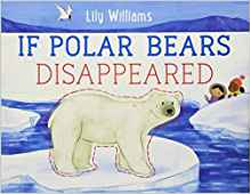 It is one of the If… Disappeared series books, which talks about the severe realistic topic of climate change and how the changing frigid ecosystem affects animals in the Arctic, like walrus, lemmings, seals, and especially polar bears. With her informative text, enlightening and intriguing illustrations, it brings readers a fact that how urgent and severe the reality is, what would happen if the sea ice melts, and what we can do to help polar bears.
5. Biscuit's Earth Day Celebration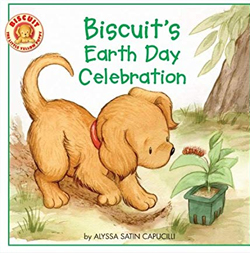 It introduces children Earth Day with story-telling pictures and tells our kids what they can do to take care of the earth. It is one of the Biscuit series books, which is perfect for children from age 4-8 and helps them get interested in reading.
6. Michael Recycle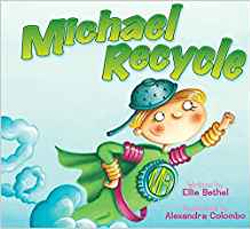 It tells a story about a town called Abberdoo-Rimey where garbage was left to grow rotten and slimy, and air there was all hazy. People there did nothing until one day a new kind of superhero – Michael Recycle has a plan to save the town. With eye-catching illustrations, Michael Recycle imparts an important message about recycling and environmental awareness, and tips about Go Green to encourage all kids to become environmental superheroes.
7. The Adventures of an Aluminum Can: A Story About Recycling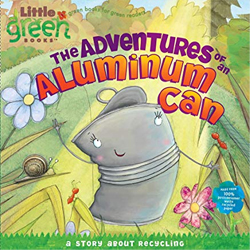 Told from the perspective of an adventurous aluminum can, it goes on a journey from inside a bauxite rock to the manufacturing line to the store shelf to a garbage can and finally to a recycling plant. It is a good children's book for ages from 5-10, telling them the process of recycling with a cute and fun story.
8. One Plastic Bag: Isatou Ceesay and the Recycling Women of the Gambia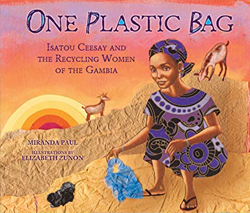 This book tells a true story about an African woman found a way to recycle the plastic bags and transformed her community. With educational and story-telling illustrations, it inspires people how one person's actions can make a difference in our world and environment.